Yes, you can! And, you can improve the quality of your validation compliance activities at the same time. But how?
To find out, attend our latest webinar! Led by Cognition Corporation's CEO David Cronin, this 30-minute webinar will show you Cognition's approach to software validation that maximizes regulatory compliance while streamlining regular validation activities.
Sign up today! Can't make May 30th? Don't worry! We are holding another session for this webinar at 8AM EDT, Thursday, May 31! Click here to register.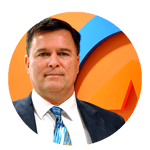 For over 20 years, David Cronin has been supporting medical device, pharmaceutical, and combination product organizations in their efforts to guide regulatory compliance, empower risk management, and implement robust product development solutions. As CEO of Cognition Corporation, David is dedicated to ensuring all our customers receive the support, solutions, and expertise necessary to transform their product development processes.