Risk management is an incredibly important part of the product development process when it comes to life sciences. Given regulatory agencies—particularly FDA—insist on seeing assurances of safety and effectiveness, managing the risks associated with your product is necessary for successful review and clearance to market.
But do you have the right foundations for a robust risk management program in place at your life science organization?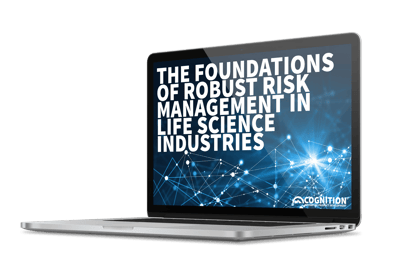 Download our ebook, "The Foundations of Robust Risk Management in Life Science Industries" to find out the answer to this question, and much more.
The ebook covers the common elements that impact implementation of risk management as part of the overall development processes at life science industries. With this ebook, your risk management teams will be able to:
Obtain a greater understanding of the regulatory case for risk management
Resolve common risk management myths & misconceptions
Identify avenues for managing modern risk factors with appropriate, relevant tools
Approach risk management in a more iterative fashion
Download the ebook today!