Losing contextual information around your product requirements?
Issues prioritizing product design requirements?
Linking lower-level requirements to user needs and the Voice of the Customer (VOC)?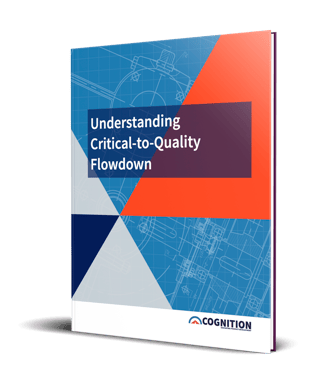 If you answered yes to one or more of these questions, you might need a better method for managing your product's quality requirements. But don't worry—there are proven methods that can help!
In our latest white paper, "Understanding Critical-to-Quality (CTQ) Flowdown," we dive into one such method. As a way of managing the relationships between your requirements, product quality, and the VOC, CTQ Flowdown is a powerful process your team can easily implement into your product development process (PDP).
Download the white paper today to learn about how CTQ Flowdown can help you:
Focus on your product's most critical requirements
Establish intrinsic quality into your PDP
Improve data management throughout your product's lifecycle
Download your free copy today!