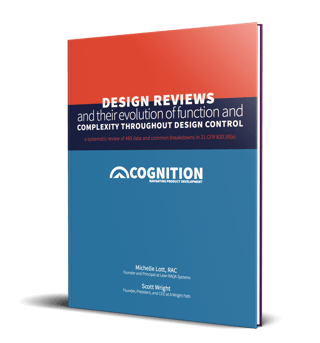 Oftentimes, deficiencies in the final design of a device can be traced back to a root cause in development. Design review is integral to mitigate these deficiencies; it documents decisions made at each stage of development, bringing to light reasons for reassessment or redesign during development and postmarket surveillance. Lack of thoroughness in this design controls process often results in Form 483 citation issuances during FDA inspections.
Download the white paper to see the analysis of Form 483s and Warning Letters.
"Design Reviews and Their Evolution of Function and Complexity Throughout Design Control"—the fourth part of the Design Controls White Paper series—takes a systematic approach to understand common failures in design review, along with practices to avoid and overcome them. Ensuring 21 CFR 820.30(e) with well-established, compliance-oriented procedures will safeguard the product from delays during FDA inspection and adulteration due to production failures.
Download your complementary copy today!