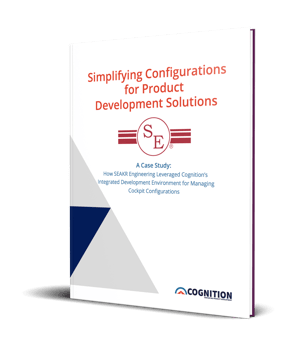 SEAKR Engineering, Inc. has been revolutionizing spacecraft memory and processing systems since 1981. Since first adopting Cockpit, they have worked to configure their environment to meet their SOPs, development processes, and business needs.
As the number and scope of SEAKR's Cockpit configurations grew, however, so did the amount of time and resources required to manage them. They realized they needed a solution that could support their existing capabilities for authoring, testing, and managing configurations.
Our SEAKR Engineering, Inc. Case Study details how SEAKR's adoption and use of the Cognition Cockpit Integrated Development Environment (IDE) has helped their teams:
Drastically reduce time spent managing configurations 60-70%
Empower more robust impact analysis for integration of new and altered configurations
Optimize existing configuration management processes
Download the free case study today to learn more!