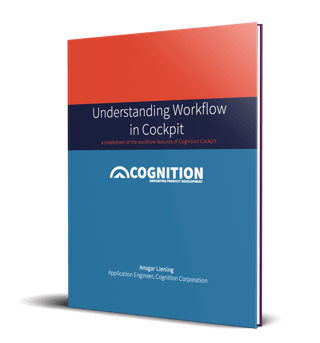 Workflow Management ties the progression of the project to objects such as documents, requirements and tests. Each object has its own behavior, and depending on project phase, it might require actions that influence associated items. Objects not progressing with the project can be identified for corrective action as necessary.
"Cockpit: Understanding Workflow" focuses on the platform's configurable workflow and its capabilities. The white paper, written by Cognition's European Senior Application Engineer, details aspects of Cockpit's workflow, including:
How to Model Workflow Within the Platform
Project Level vs. Object Specific Workflows
Taking a Project from Conception to Delivery using Workflows
Download your complementary copy today!